Located only metres from the pristine Noosa River on Queensland's beautiful Sunshine Coast, Noosa Lakes Resort provides a relaxing resort environment with a number of great room options and three of Noosa's largest lagoon swimming pools.
CHECK ROOM AVAILABILITY RATES & BOOK ONLINE
Noosa LAKES Resort
WELCOME TO
Noosa Lakes Resort
Imagine the sound of the pristine Noosa River gently lapping at the shoreline only 30 metres away and the banks of Lake Doonella glimmering brightly in the setting sun. Noosa Lakes Resort is one of the few places that can boast such an amazing location, being surrounded by water and within easy walking distance to the best Noosa has to offer.
Situated on seven landscaped acres by the shores of Lake Doonella, the resort is just 150 metres across the road from the Noosa Marina and only minutes away from the bustling hub of Noosaville and world renowned Hastings Street, Main Beach and Noosa National Park.
Noosa Lakes Resort caters for couples, singles, families and business people with room options including poolside or lakeside Studios, One Bedroom Apartments and Two Bedroom Dual Key Townhouses.
Noosa Lakes Resort holiday accommodation is non-smoking .
RYAN RAE – General Manager
Get offers sent direct to your email:
Sign up for our newsletter today – for all the latest Noosa news, exclusive accommodation offers, and Noosa Lakes Resort deals.
NOOSA LAKES RESORT
Our Accommodation
TESTIMONIALS & REVIEWS
Words from our past guests
Lovely apartment with balcony looking over the middle pool. Clean and tidy with everything we needed. Bonus having the microwave, washer & dryer, definitely came in handy travelling with a baby !! Ladies at reception all very friendly and happy to offer suggestions on local activities. Pool area was lovely, we would definitely visit again 😁
Ali Lambie
Facebook
This team is awesome, thanks to Vicki , sharyn and sorry forgot girls name are very helpful and organised with their job!! perfect communication and helped with booking!! This stay away November 2020 was for my sons schoolies and they didnt hesitate to accommodate!! perfect location and some chill time away. thank you staff , its nice to have a place that do their job well !! and know how to treat bookings!!
these kids deserved their stay away and it was hard to book something, you guys rocked at having them !!
thanks team !!
Benny & Kazza Smith
Facebook
Spent 2 nights at the Noosa Lakes Resort enjoying a quick family getaway. We had an upstairs one bedroom unit overlooking the pool area. Everything was clean and there was plenty of space. Queen bed in the bedroom with a foldout sofa bed in the living area. Only downside was the lack of aircon in the bedroom. It was fine in the living area but didn't carry through to the bedroom. There was a ceiling fan in there which helped, but in reality it just circulated the warm air.
Read other reviews about troubles with wifi. I couldn't even connect so ended up using my own data.
There are 3 pools in the middle of the complex. The middle one has a maximum depth of about .4 metre which is just right for smaller kids. A bit like a bath in summer weather but better than freezing! The other pools have deeper sections but also shallow areas for the kids.
Shops are only a short walk in either direction and Noosa's main beach is a short drive away. Great stay – ideal for families.
LowBall
Trip Advisor
I loved the set up of the apartments to look over the beautiful pool area with nice balconies to sit on and relax and enjoy. We had a set up with two apartments joined by a common door and our own laundry because of the size of family we had.
We had undercover parking right outside our apartment and we were only a few minutes walk from the Noosa Marina, where there were a lovely choice of cafes and some retail shops.
We had only to cross the road outside the complex to get access to the Noosa River and only a short drive to the Noosa National Park or Noosa at Hastings Street. Lovely reception and only too happy to assist when required. Thanks for the lovely stay!
LargeAussieFamily
Trip Advisor
What an unexpected amazing place! The staff were incredible, the place was so clean and everything was beautiful. I loved staying there so much I booked an extra few nights. It was close enough to get around easily but far enough away to feel relaxed. My room also had a lovely balcony and view of the pool. I can not wait to come back again!
ReubenLove
Trip Advisor
TAKE A CLOSER LOOK
Resort Facilities
Take a closer look at our facilities and you will find out that Noosa Lakes Resort is a great place for a quite weekend away, or a fun family holiday.
Noosa Marina
Noosa Lakes Resort is located approx. 200m from the Noosa Marina precinct. With a range of retail outlets, delicious cafes and restaurants, and a variety of tour and watercraft options available, Noosa Marina is a great place to visit during your stay with us.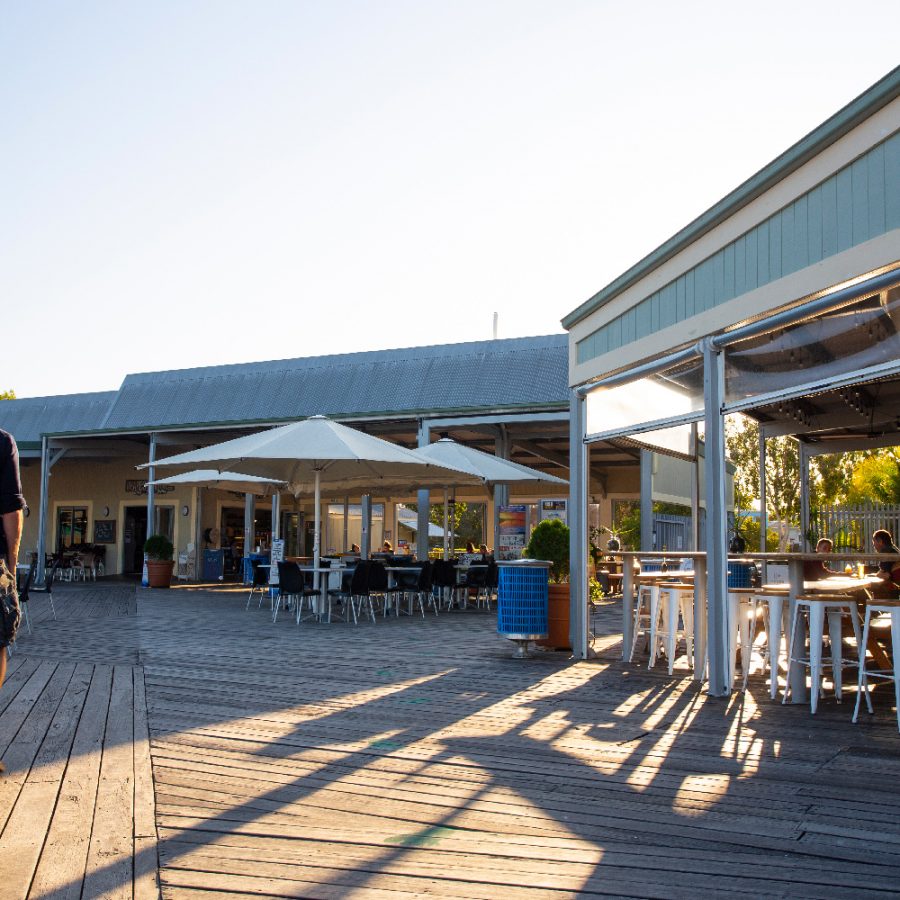 Tranquility on Lake Doonella
Lake Doonella is just a stones throw away. With excellent fishing and a great place for kayaking & paddle boarding, it makes for a nice break on the water if the beach conditions aren't ideal.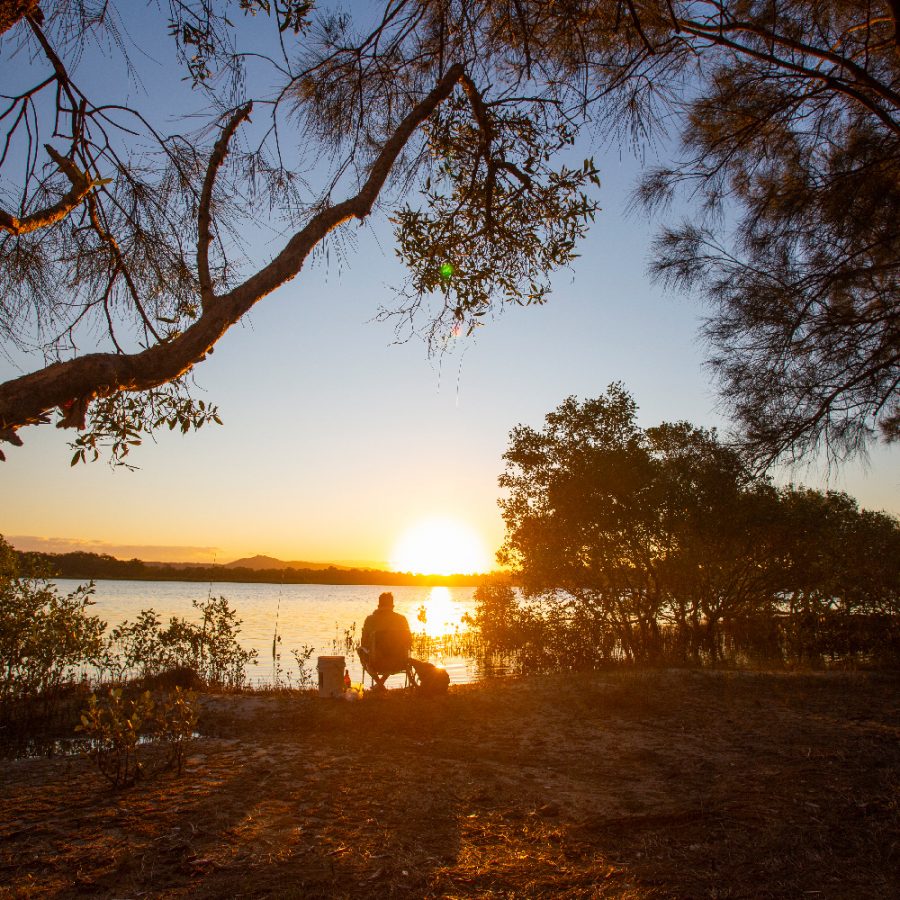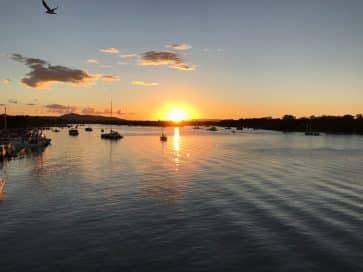 Noosa River Region
Take a stroll along the famous Noosa River bike paths. You will experience some of the best sunsets over Noosa River, that our region has to offer. With a huge range of restaurants, cafes, bars and attractions – the Noosa River precinct is just a short drive away.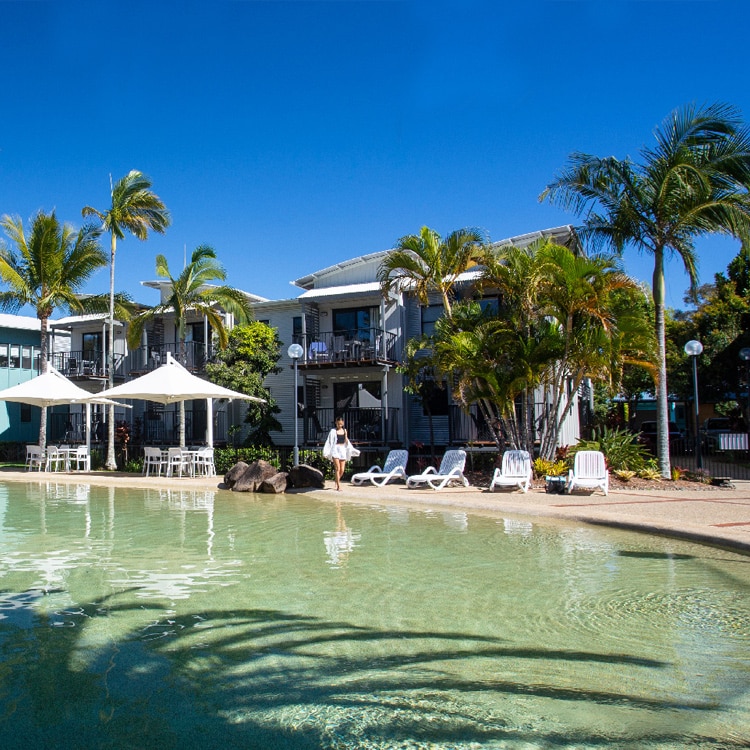 Relax next to our famous lagoon pools
Noosa Lakes Resort boasts three large lagoon resort swimming pools. What a perfect place to soak up some sunshine and have a relaxing swim.
EXCLUSIVE NOOSA LAKES RESORT
Special Offers
Get 15% off our best available rates for all 3 night + stays in our deluxe units. Offer also includes 11am checkout and a bottle of wine and chocolates.   Special only available by booking direct via our website using the promo code "SPRINGFEVER" or contacting our friendly team via email or phone (07 5447 1400).…
Get 10% off our best available rates when you book direct for any stay. Enjoy the quieter side of Noosa and avoid the hustle and bustle of the weekend crowds. Soak in the peaceful vibe as you watch the world drift by on Noosa Main beach or around one of our three lagoon style pools.…
Stay a little longer. Do you feel like one or two weeks is not going to be enough down-time, then take advantage of our long stay deals. Stay four weeks or more and enjoy some of the best weekly rates in Noosa. Escape the winter cold and disappear to the Noosa warmth. With a choice…
THE FAMOUSNOOSA REGION
Locals Guide